Introduction
Disinformation, misinformation, and "fake news" are longstanding phenomena that, in the wake of the digital revolution, have become newly politicized and consequential. Citizens around the world have instant access to a vast variety of information – some of which is purposely misleading or manufactured for political ends. The known uses of disinformation include coordinated campaigns aimed at influencing elections and undermining democratic processes. In response to these developments, new research on mis- and disinformation is rapidly emerging from a range of academic disciplines.
MediaWell is an initiative of the Social Science Research Council that seeks to track and curate that research. As a respected, nonpartisan, and cross-disciplinary organization, the SSRC is uniquely placed to help consolidate an expanding scholarly literature that originates in multiple, partially overlapping fields. As part of this initiative, we summarize research findings, identify gaps in scholarship, contribute to policy decisions, and translate academic knowledge for a broad audience of scholars, journalists, and interested citizens.
We hope these efforts will prove useful to regulatory, industry, and institutional efforts to strengthen political discourse, reclaim the democratic potential of social media, reduce the spread of hatred and incivility, and strengthen our democracies.
Project Advisory Board


Yochai Benkler
Berkman Professor of Entrepreneurial Legal Studies & Faculty Co-Director of the Berkman Klein Center for Internet and Society, Harvard University


Joan Donovan
Director of the Technology and Social Change Research Project at the Shorenstein Center on Media, Politics and Public Policy, Harvard Kennedy School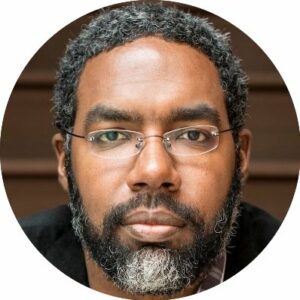 Deen Freelon
Associate Professor at the Hussman School of Journalism & Media, University of North Carolina


Tim Hwang
Director of the Ethics and Governance of AI Initiative at the Berkman Klein Center for Internet and Society and the MIT Media Lab, Harvard University & Massachusetts Institute of Technology


Sarah J. Jackson
Presidential Associate Professor at the Annenberg School for Communication, University of Pennsylvania

David Karpf
Associate Director and Associate Professor at the School of Media and Public Affairs, George Washington University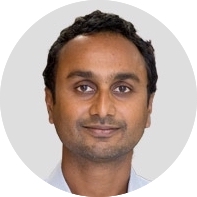 Dhiraj Murthy
Associate Professor in the School of Journalism and Director of the Computational Media Lab, University of Texas at Austin


Safiya Noble
Associate Professor of Information Studies and African American Studies, University of California-Los Angeles


Sarah Sobieraj
Associate Professor of Sociology, Tufts University


Sahana Udupa
Professor, Ludwig-Maximilians-Universität München, Institut für Ethnologie


Siva Vaidhyanathan
Robertson Professor of Media Studies and Director of the Center for Media and Citizenship, University of Virginia

Claire Wardle
Director of First Draft News
About the SSRC's Media, Technology, and Politics Programs
For nearly one-hundred years the SSRC has been dedicated to galvanizing knowledge and mobilizing it for the public good. By supporting individual scholars, enhancing the capacity of institutions, generating new research, and linking researchers with policymakers and citizens, the Council plays a vital role in efforts to build a more just and democratic world. In the current era of ubiquitous digital communication and rapidly shifting institutional demands, the SSRC plays a key role in rigorously interrogating the relationships between media, technology, and politics. We do this by:
ADVANCING RESEARCH We invest in new fields of inquiry through our grants programs, supporting established as well as emerging scholars. Our grantees receive resources that go beyond financial support, and include access to otherwise unavailable data, regular grantee workshops, and membership in a broad intellectual family of SSRC fellows.
CONNECTING SCHOLARS We connect scholars across boundaries of disciplines and methods through research workshops and thematic conferences. Using our unique ability to convene leaders from academia, government, philanthropy, and business, we bring together leaders dedicated to improving our understanding of politics in the digital era.
COMMUNICATING KNOWLEDGE We bring scholarly advances to a broader audience through publications and public events. Using diverse methods of knowledge dissemination, from digital resource hubs to public talks and op-eds, we equip researchers, policymakers, and citizens with tools to intelligently engage the evolving information landscape.
About the SSRC
Founded in 1923, the Social Science Research Council (SSRC) is an independent, international, nonprofit organization devoted to the advancement of interdisciplinary research in the humanities and social sciences through a wide variety of workshops and conferences, fellowships and grants, summer training institutes, scholarly exchanges, research, and publications. Learn more at ssrc.org.
The SSRC Privacy Policy is available here.
Contact Us
MediaWell is a project in the public interest, and we welcome your feedback and suggestions. You can reach program staff at the email addresses below, or on social media at @SSRC_mtp. If you would like to contribute to our mission of curating knowledge on dis- and misinformation, please consider signing up to be an Editor-at-Large. For general questions about the project, send a message to mediawell@ssrc.org.
Staff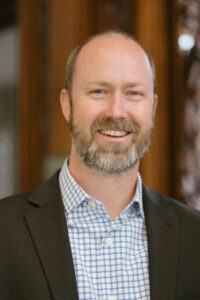 Jason Rhody
Jason Rhody directs MediaWell, along with the Digital Culture program, Social Data Initiative, and Media & Democracy program at the Social Science Research Council. Previously, he served as senior program officer at the National Endowment for the Humanities (NEH), where he helped create the Office of Digital Humanities (ODH). In that role, he developed and managed multiple grant programs that enabled scholars, librarians, and archivists to harness emerging technologies to advance research, encourage scholarly inquiry of digital culture, and foster collaboration across international and disciplinary boundaries. He created and directed joint grant programs with Jisc in the UK and the Deutsche Forschungsgemeinschaft (DFG) in Germany, and contributed to collaborations with the Research Councils UK, FAPESP in Brazil, the National Science Foundation (NSF), the National Endowment for the Arts (NEA), the Institute of Museum and Library Services (IMLS), and the Department of Energy (DOE). He received his PhD in English from the University of Maryland where, prior to joining NEH in 2003, he managed and advised digital humanities projects at the Maryland Institute for Technology in the Humanities (MITH) and taught courses in literature and digital media.
Molly Laas
Molly Laas is a program officer in the Media and Democracy program, focusing on the MediaWell platform. A former science journalist, she received her Ph.D. in 2017 from the program in the history of science, medicine, and technology at the University of Wisconsin-Madison. Prior to joining SSRC, she was a 2019-2021 Mellon/ACLS public fellow at the Data & Society Research Institute.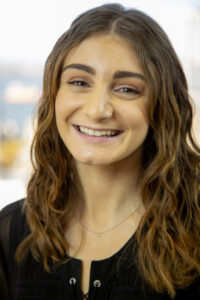 Catherine Weddig
Catherine Weddig is a program associate for the Disinformation Research Mapping initiative and the Media & Democracy program. She graduated with honors from Rhodes College in 2018 with a BA in history.
Former Staff
Kris-Stella Trump served as the first program director for MediaWell, and was instrumental in its conception and development. She left the Council in 2019 to take a tenure-track position in political science.
Adriana DiSilvestro was the first program assistant for MediaWell. She served a vital role in its development, and curated the majority of its initial content. She left the Council in 2020 to pursue a PhD in human geography.
Sam Spies was the first program officer and managing editor for MediaWell from 2018-2021. His key contributions to MediaWell included writing several original live research reviews and bridging MediaWell's work to academic and practitioner communities.
Acknowledgments
A number of individuals have contributed their time and expertise to MediaWell. They include: Julia Angwin, Lance Bennett, Cody Buntain, Ellen P. Goodman, Jennifer Kavanagh, Karen Kornbluh, Diego Martin, Michael Miller, Amy Mitchell, Anna Neatrour, Brendan Nyhan, Sarah Oates, Adrienne Russell, Connie Moon Sehat, Jacob N. Shapiro, and Lauren Weinzimmer.
Design and Development
MediaWell was designed by Sonja Leix and developed by Boone Gorges.
Technology
In addition to WordPress, MediaWell relies on technology created by Zotero and PressForward. We are grateful to these organizations and their funders for making these products freely accessible.